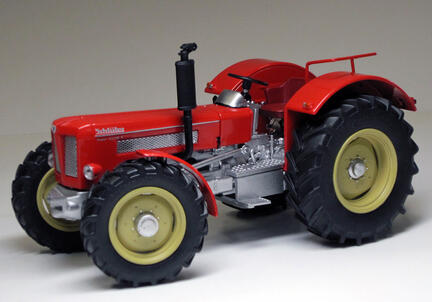 Schluter Super 1250v (1968-1973)
69.79EUR
Item number: WT1042
Super fine and nice vintage tractor, beautifully reproduced in 1/32 scale with all realistic details as the real model.
Prices are incl. VAT
Scale:

1:32

Year of publication:

2016

Product category:

Series model

Original manufacturer:

Weise-

Toys

Execution:

Design original manufacturer
NOTE: Ornamental models for adult collectors. Not suitable for children under 14 years.