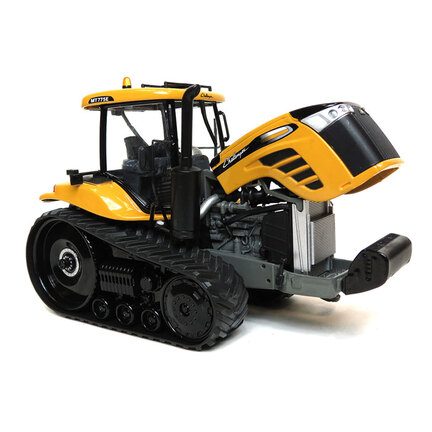 Challenger MT775E USA-Edition
85.93EUR
Item number: 10606
This Challenger MT775E USA-Edition diecast model is an accurate reproduction of the real tractor, with all the distinctive details and colours that make it recognisable. The model is made from durable and high-quality materials that will ensure it will last for many years.
This model is ideal for collectors and enthusiasts who want to add an authentic and realistic model to their collection. It would also make a great gift for any tractor enthusiast or agricultural enthusiast.
So if you're looking for a quality model that will impress you with its detail and durability, the Challenger MT775E USA-Edition diecast model is a great choice.
Prices are incl. VAT
| | |
| --- | --- |
| Weight: | 1:32 |
| Year of release: | 2021 |
| Item Category: | Series model |
| Original manufacturer: | USK |
| Execution: | Design original manufacturer |
NOTE: Ornamental models for adult collectors. Not suitable for children under 14 years of age.